A Kenyan Instagram influencer, identified as Brenda Akinyi Ochola, better known as Brendalicious, has reportedly died while allegedly trafficking drugs.
According to reports from the country's media, Brendalicious died in Malaysia when the cocaine she was carrying burst in her stomach.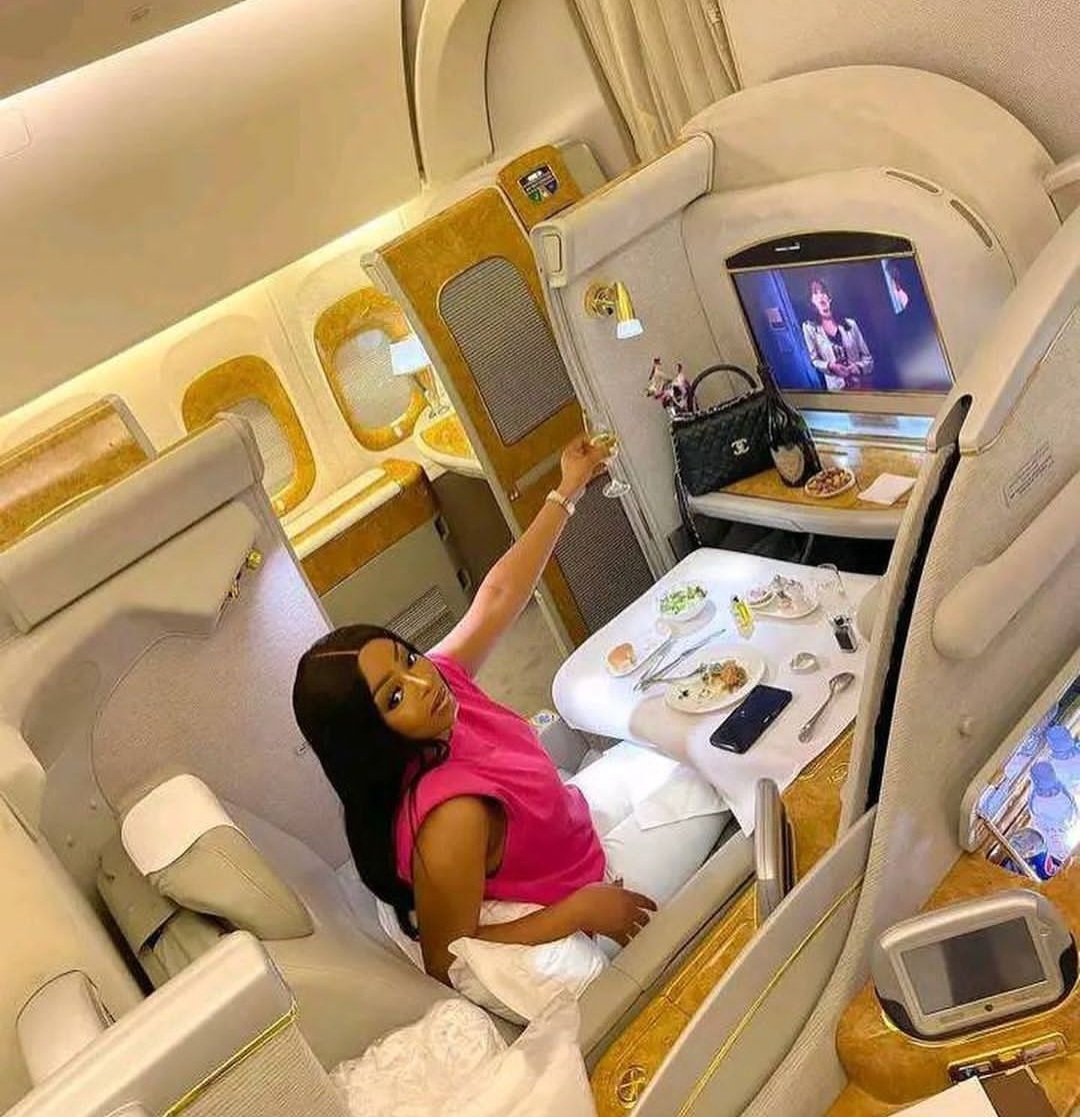 Upon arriving at the airport in Malaysia, she allegedly began behaving strangely, which drew the attention of security guards.
She reportedly fell to the ground and started foaming from the mouth, and efforts to save her were unsuccessful.
Unconfirmed reports suggest that 34 capsules of illicit drugs were found in her stomach.
Brenda's social media posts documented her regular travels, lavish vacations, and luxurious lifestyle. Following news of her death, social media users took to various platforms to react.
See some reactions as you scroll.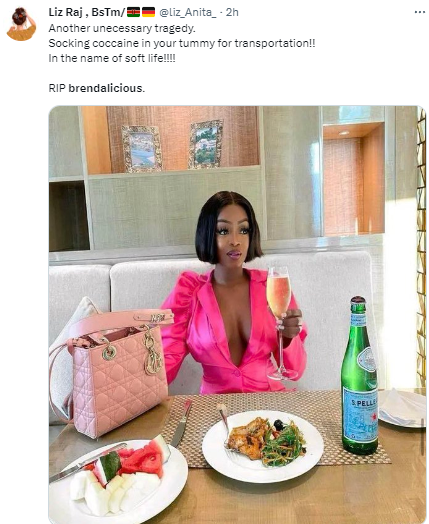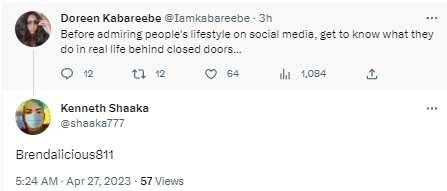 In other news, a Kim Kardashian lookalike and adult model, Christina Ashten Gourkani, better known in erotic streaming media as Ashten G, has passed away following a plastic surgery procedure.
The 30-year-old model died of a massive heart attack in the hospital last Thursday, April 20, while recovering from the surgical procedure.
Ashten frequently shared her photos on her official Instagram page with over six hundred thousand followers.
She will be laid to rest next week, according to her family who have started a GoFundMe page to raise money for her funeral.