Actress, Rosy Meurer has said there is no length she won't go to please her husband, businessman Olakunle Churchil.
The mother of one made this statement while sharing a video of herself preparing a sumptuous meal for her family.
Rosy was filmed passionately pounding yam and cooking a pot of ofe nsala for her husband in the kitchen.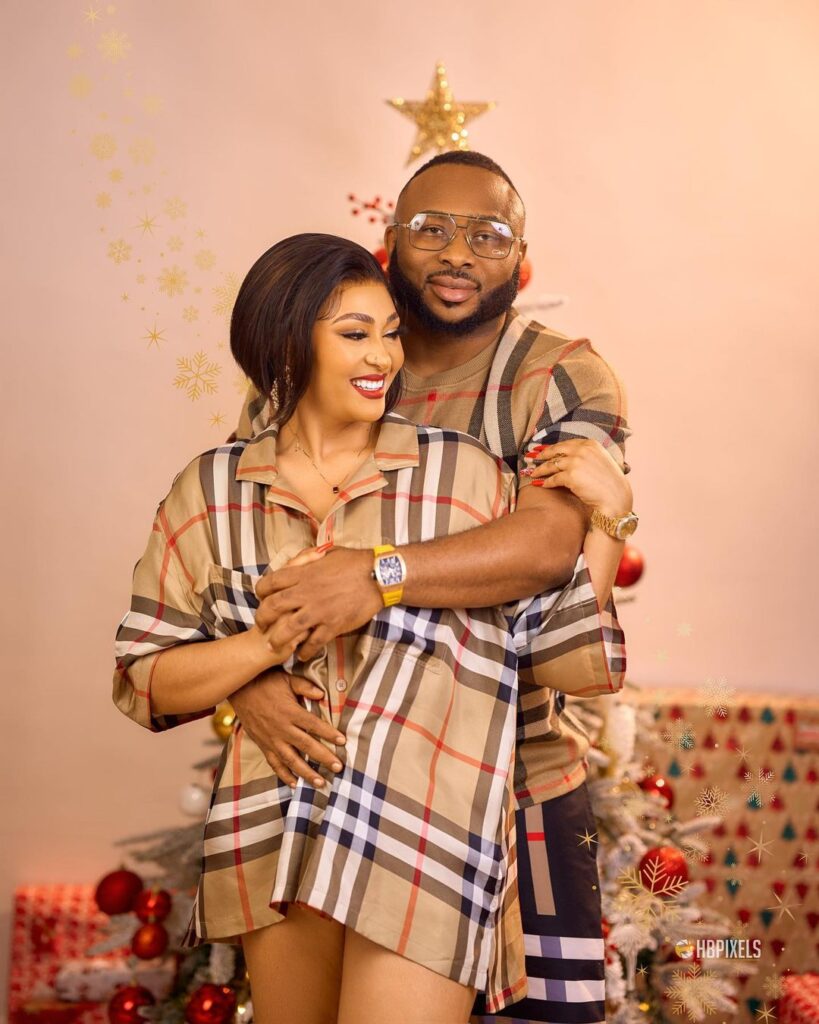 She also captured her husband's unfiltered reaction to the taste of the meal, and he evidently loved it!
Excited by her husband's approval of the meal, Rosy went online to hint that she recently learnt the recipe to satisfy him.
She added that there is nothing she can't learn to please her beau.
"Better pounded yam and Ofe nsala soup for Oko mi 
 Nothing wey I no go learn to please this man 
", Rosy captioned the post.
Watch below,
A while back, Rosy Meurer took to her social media page to gush over her husband, businessman and philanthropist Olakunle Churchill.
The mother-of-one expressed admiration for her hubby, while sharing pictures of their hangout at a beach in Lagos.
In the photos, the celebrity couple donned matching black and white outfits and engaged in different fun activities at the beach.
Reacting to the romantic moment they shared together, Rosy said their love story is her favourite fairytale, not Disney's Cinderalla or Snow white.
"My favorite fairytale is our love story 
", she wrote, accompanied with complimentary hashtags "#manlikechurch #loveyou #live #love #laugh #bikeride #lifestyle #mr&mrschurchill 
"