Halima Abubakar has shared the message she received from a woman who claimed to have also had an encounter with controversial clergyman, Apostle Johnson Suleman.
This comes amid her unending squabble with Apostle Suleman, the Founder of Omega Fire Ministries International, who recently filed a N1 billion lawsuit against her for defamation of character.
Recall that Halima has repeatedly claimed she had an affair with the married clergyman for years, but didn't know he was a pastor because he never mentioned it to her.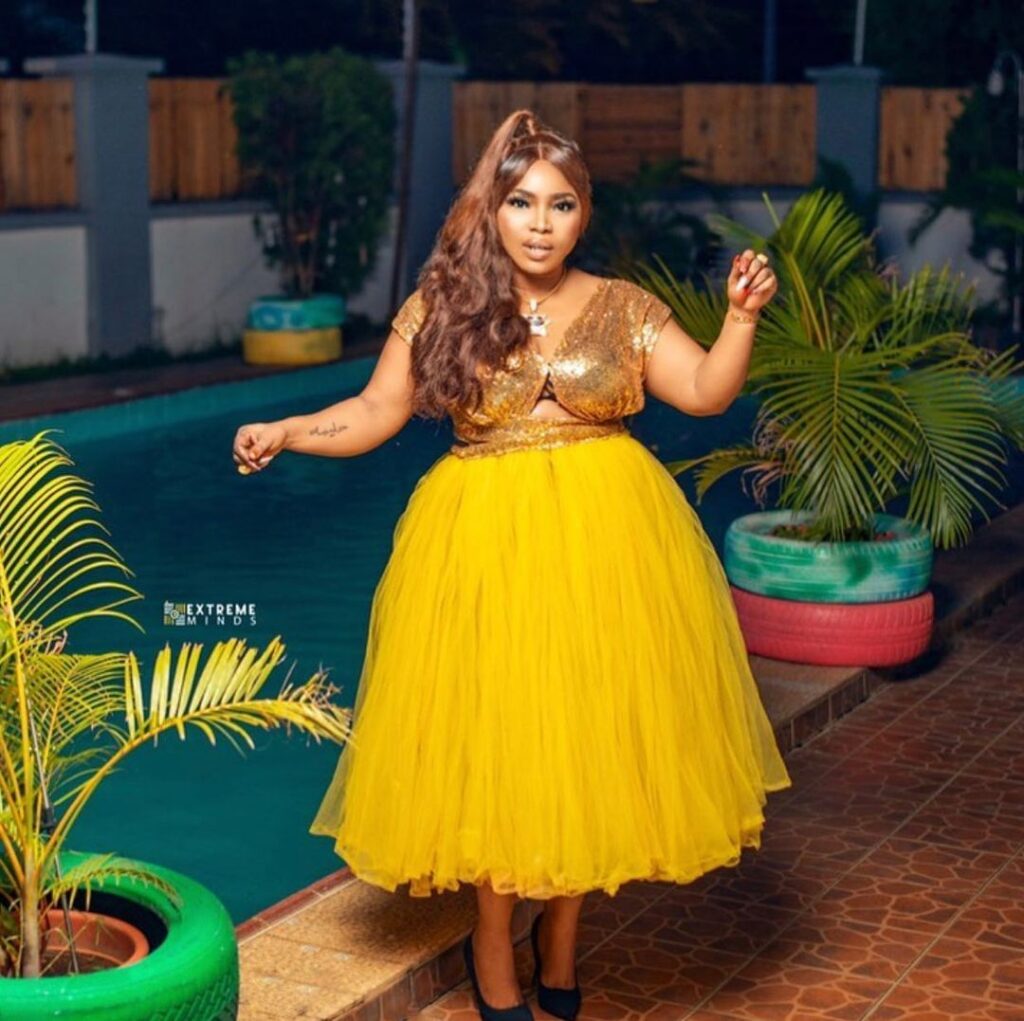 In a new development, the thespian, who claimed that she dated Apostle Suleman for six years, alleged that she terminated three pregnancies during the course of their relationship.
The controversial clergyman has however denied her claims and even slammed her with a lawsuit.
Halima, who is not backing down on her mission to expose the pastor's alleged sexual misconduct, claims five of his alleged victims have contacted her and they are willing to come out to speak their truth.
She further posted a DM she received from a woman who alleged that she met Apostle Suleman at a hotel in Abuja back in 2011, and couldn't believe that he was a man of God. The woman however didn't disclose if she had a sexual encounter with him.
Her message read:
"Suleman is a b*stard. I met him in Abuja around that 2011 and I never knew he was a pastor. It was after I left the hotel that my friend said do I know that man is a pastor and I was like it's a lie and she took me to where his flyer was. He came to do a program then in Abuja. Suleman is a randy pastor. He dey mad."
See below,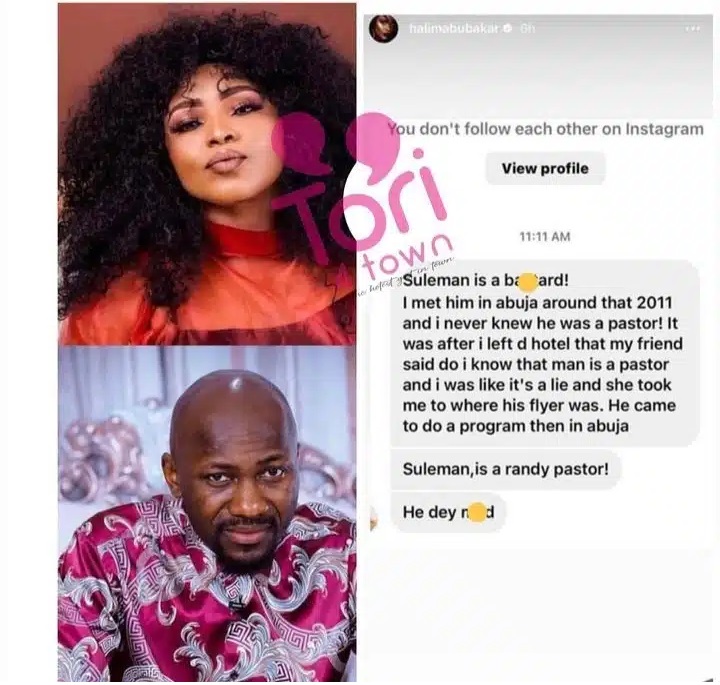 See below,