Emmanuel Nii Adom, popularly known for his role as Strika in the 2015 Netflix film, 'Beast of No Nation', has been captured selling coconut on the street of Ghana for survival.
In a video showing the current condition of the one-hit wonder actor, he is seen hawking coconut from a wheelbarrow on the street.
After the video went viral, Quaye, who is obviously struggling to make ends meet, appealed to his countrymen to come to his aid.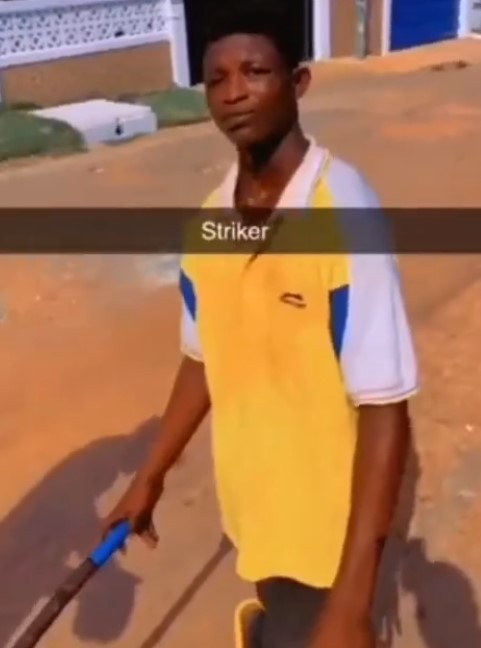 This is not the first time his predicament is made known to the public as in 2018, news made rounds that he was begging on the streets of Ghana for survival.
At the time, he said, "After the movie, I was to be paid 1% of the profit ($30,000) made from the movie. They told me it's in the bank but I am yet to see the money".
Speaking in a recent interview on Funny Love Radio, Quaye said things have gone from bad to worse for him, and people will cry if they see where he sleeps.
When asked how he spent the money he made from 'Beast of No Nation', he said the money never got to him and he was forced to return back to the street to hustle for survival after the movie.
He further appealed to movie producers to cast him in movies, skits or even short comedy series because he is a good actor.
Watch the trending video of Strika below,