Jim Iyke receives chieftaincy title in Ghana
Popular Nollywood actor, James Ikechukwu Esomugha, better known as Jim Iyke, has been conferred with a chieftaincy title in Ghana.
The Nigerian movie star was conferred with the title of "Ohadike 1 of Ndigbo" by Her Royal Highness, the Eze of Ndigbo Ghana, Dr. Chukwudi Ihenetu.
The coronation took place on Sunday, September 18, in Ghana on the occasion of the tenth Yam Festival.
According to Ihenetu, Jim Iyke was recognized for his tremendous achievements and contributions to the African entertainment industry and the Igbo people.
Photos from the event have now been shared online. See below.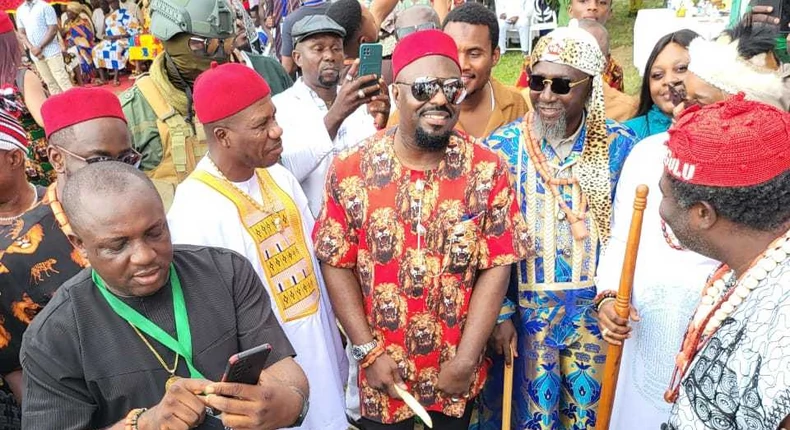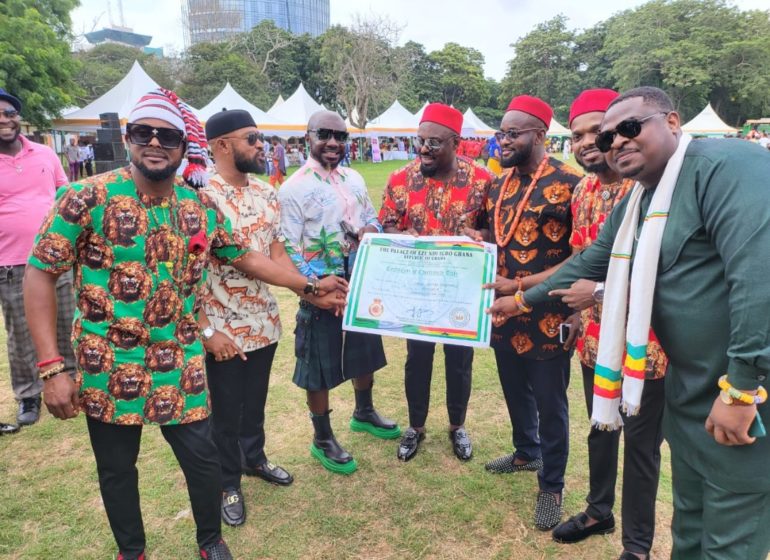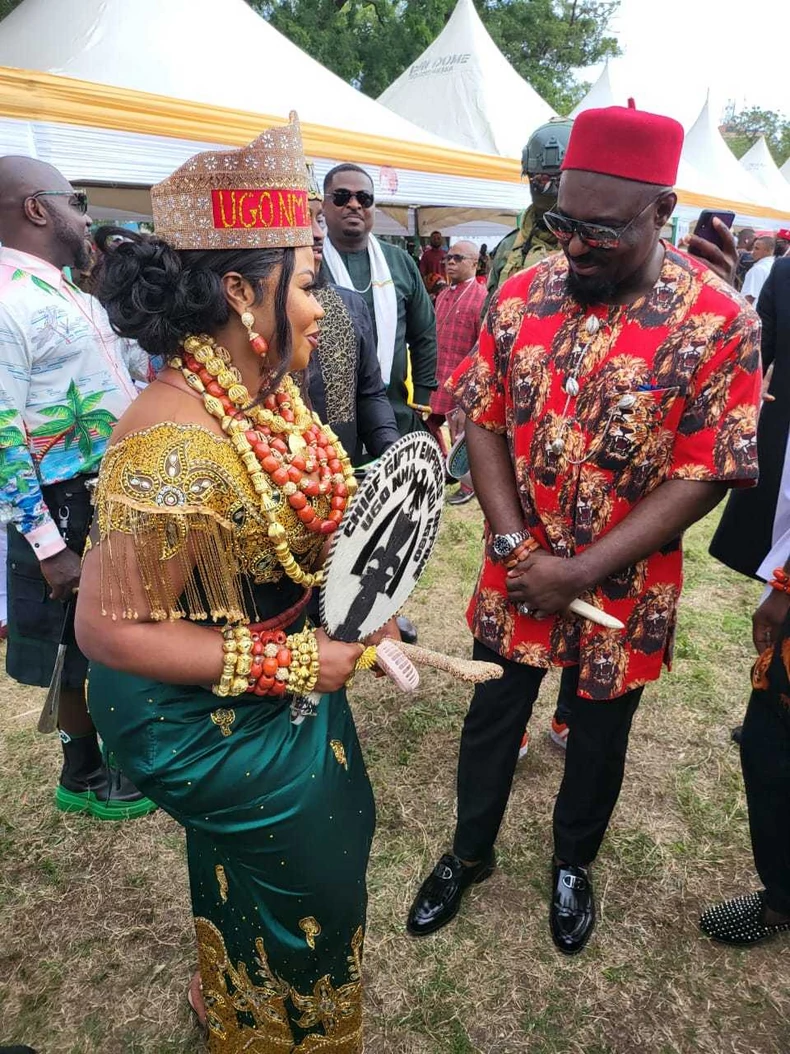 A while ago, Jim Iyke revealed why he doesn't follow anyone on popular photo and video sharing app, Instagram.
The thespian who has over two million followers on the platform noted that he doesn't follow any Instagram accounts because he sees social media as a marketplace.
According to Jim Iyke, Instagram is a 'pseudo' reality and people should treat it as such.
He made this revelation in an interview "Tea with Tay" podcast host Temisan Emmanuel, which was released on Friday, January 28.
Speaking with Temisan, he said,
"From day one I got on social media, I didn't want to follow anybody. I wanted to establish the fact that this is a market place. It's a pseudo reality there. It's not what people want to take as their everyday life.
If you see any of my posts, it's tailored. I don't post about my family. I don't post my pleasures. There are certain things I think should be left for one to experience alone.
There are three tiers of life that I live. I live the private life, the public life, and the secret life. Social media is public life. If I want to make a statement in style, if I want to make a statement on my ideology and principles, if I want to market something, or if I want to set a new understanding on my opinion of something, that is where I should be. If I'm having a good time with people that don't mind being on that platform, I go there."